Downloadable OS maps
07 Jul 2015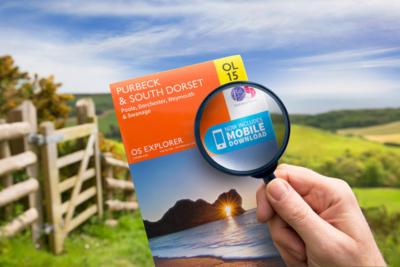 It's always slightly irked me that buying an Ordnance Survey map doesn't entitle me to access the information upon it in any way other than looking at it. That might sound strange, but I'm talking about a piece of paper that costs £8.99 (if bought direct). I'm assuming that the paper, although nice, is not making up the bulk of the cost.
I've tried their subscription service, but gave up because it used Silverlight. They have a new offering that uses no browser plugins but it's too late for me - my colour printer went to the online auction in the sky a while back.
Well, finally, I can access the information digitally.
OS maps - with download included
I might actually give this a go. Availability is just National Parks and Areas of Outstanding Natural Beauty to begin with.
I wish they could find a way to use Trap streets to enable me to "unlock" my existing paper map collection.
Related recommendation: free OS maps, cleverly combined with open-source footpath data in a paid app. Well worth the money: UK Map iOS app
Tags: map, recommendation
< Previous post
|
Next post >