g10k3
14 Jul 2016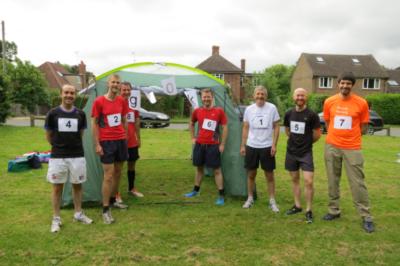 As promised we hosted another g10k running event and barbecue this weekend. Thanks to all who signed up, came along and joined in. The British so-called-summer did its best to throw us off course, sending lots of people scurrying under a smallish tent at one point. Spirits were undampened (I was already wet from this year's upgraded water fight) and the bouncy castle got an outing later on.
Nine runners this year, with a speed range of 1.42 and and average delta from predicted to actual of only 20.6 sec. I mean mean, of course, which is a misleading measure when summarising a collection of deltas. The root mean squared deviation was about 2:38, slightly larger than previous years.
Photos on flickr and results on Google Spreadsheet.
< Previous post
|
Next post >