Le Condimentâle
20 Aug 2020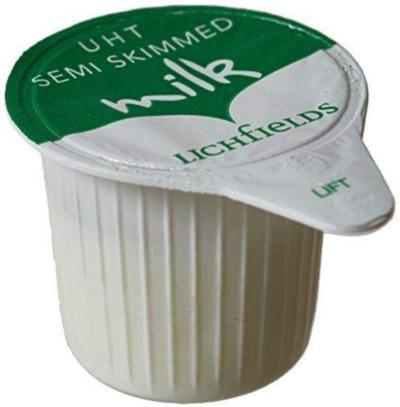 We discovered a new type of cheese while on holiday this year in France. In fact, you could say we invented it.
If you own a campervan or are a keen camper you might have been introduced to the concept of "Condimental". I won't reveal the name of the friend who shared that word with me, but in our family we had already independently begun practising this slightly nefarious and gently thrilling collection activity. Basically, when you go to the pub you nick off with little sachets of mayonnaise, tomato ketchup, brown sauce. (Good pubs have Helmans/Heinz/HP.) In a hotel, snaffle the little milk pots, the tubes of instant coffee and shampoo. They are ideal for lightweight, compact living in a field or in a vehicle.
To produce authentic, Condimentâle cheese (appellation d'origine contrôlée) you need a nice warm vehicle and about two months. Put about half a dozen little milk pots in a tupperware container, and then, over the course of about two months, subject them to wild temperature variations. Anything from 10 degrees to 40 degrees centigrade. The unique microclimate inside your plastic prison will cause the milk cartons to explode, combine with anything around them (for a truly furry Condimentâle crêpelé, an Earl Grey teabag seems to have worked well), and gently turn into the inimitable delicay that is genuine Condimentâle. It has an, er, unforgettable aroma. I won't describe the taste (Strictly, I can't, because I couldn't get the stuff nearer to my face than arms length because my bodily reflexes kicked in to keep me safe).
Fellow Condimentalists, you have been warned.
Tags: geeky, camping, food, cheese
< Previous post
|
Next post >