Review of 2021: highs and lows
30 Dec 2021
An end-of-year blog post to try and get myself back into the habit of writing again. 2021 has been about the same length as all the previous years I've been alive, and has had its fair share of challenges and happy memories.
Bird of the year: Golden Eagle
Our family's staycation megatour of the Outer Hebrides in our campervan Beyoncé had a lot of incredible high points. The actual high point was 528m above sea level when we all made it up Tòdun on Harris. I fulfilled a lifelong ambition to get to St. Kilda and saw a Minke whale on the way. We didn't make it to an island in a lake on an island in a lake on an island, because some rare birds got there first, but we had a blast in Loch Maree on the way. And the eagle just drifted over on a sunny, windy walk near the top of Ruabhal.
Animal of the year: Beaver
I love IRN-BRU so much that I restrict myself to only drinking it north of the border. The taste of a forecourt purchase was still fresh on my lips as I drove north on a "me time" expedition to Glen Lyon and saw one of these recently-reintroduced rodents washing its face by the side of the A85. Hiking brings me onto the topic of…
Game of the year: A Short Hike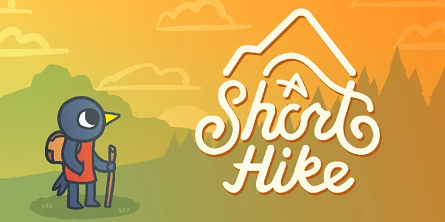 I'm keen for Iris and Finn to learn the skills and culture of gaming. Recent Pokemon games have been utterly disappointing and it's been hard to explain to them what a really good game can offer. We downloaded A Short Hike and played it almost non-stop to completion: squeals and whoops of enjoyment from adults and children. Unusually good dialog too.
Nouvelle épreuve pour l'année: améliorer mon français
J'ai eu l'idée de prendre des leçons en français au début de 2021. Je suis hereux de pouvoir dire que j'ai réussi dans cet rêve, mais vous doiverez jugez mon vocabulaire et mes fautes de grammaire pour vous-mêmes.
Je regrette que je me trouve complètement perdu si j'essai de suivre "Dix pour cent" sans sous-titres, mais c'est tellement la série de l'année.
Exercise of the Year: monster walk
I'm not gonna lie. I'm totally, utterly fed up with my ankle recovery from an injury two years ago. After picking them up again early in 2021, I've had to stop running and cycling to try and completely rehabilitate it. Doing lots of silly-looking exercises (monster walk? clam?) and faffing with machines, stretchy bands and other treatments has been a drain. There have been some upsides: osteopathy was seemingly very helpful, and I've been spending more time swimming.
Discovery of the Year: "Divide and Conquer"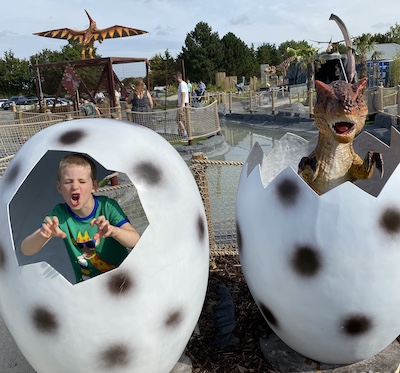 Spending nearly a month on tour, some of it with four of us sleeping in a 5m campervan, was intense. Same goes for spending weeks doing home schooling and being restricted by covid (although we are definitely still in the lucky sector, I would do well to remember).
Yep, who knew: young children can be quite hard work. We have discovered, though, that while 4-person family time is important, there is a lot to be said for one-on-one time. Neither adult gets a break from childcare, but splitting up and doing something with a solo focus has been brilliant. Highlights: canoeing, bike rides, watching St Neots Town, dinosaur crazy golf.
Long service award: Boat Club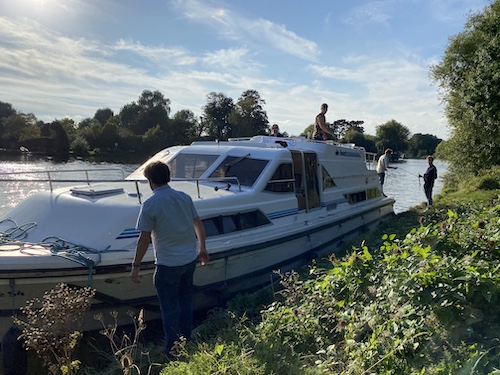 Seven blokes on a boat for a weekend, overindulging on all sorts of unhealthy consumption and mixing in just the right amount of jeopardy. It's been ten years in a row now and Boat Club shows no signs of stopping. I ought to be careful not to over analyse why the recipe is a success. We've got our in-jokes, traditions, roles and rules and it just works. Long may it continue (and my French should come in handy for next year's trip)
Project of the Year: /dev/esc
My hobby project is (just) profitable. This isn't what matters to me: all the revenues are going on heroku bills and me wasting money on online advertising. I'm glad I challenged myself to build something that people would care enough to actually pay real money for, and the feedback has been really motivating.
Nearly as motivating as the kind messages I get from VW Passat owners who have used my blog to learn how to lock it without activating the alarm! I assume that a tiny proportion of the people who read the page actually use it, and a tiny proportion of that take the trouble to contact me and say thanks, so I am presumably winning this part of the internet. This year I got a thank you text from an old friend who had independently Googled onto the result (hi Polly!)
Team of the Year: family
I already mentioned that we stayed in the UK all year, so our time in the company of Morrisons and Shiels has been longer than in a typical year. Mum and Dad have moved nearby and we're loving it.
Some badly-timed positive LFT results have kaiboshed our plans to spend more time with family towards the end of the year. But I'm glad to say we have trips planned with both branches early in 2022.
Tags: personal
< Previous post
|
Next post >