In praise of Sellotape dispensers
06 Jan 2023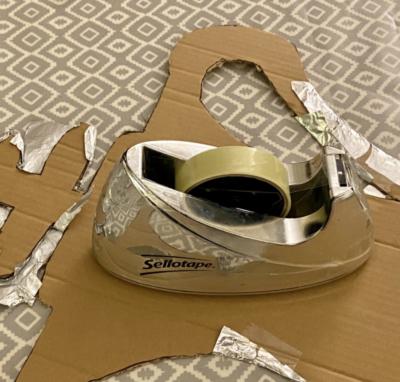 I can't use "sticky tape", as Blue Peter used to call it, without the tune of "Monmore, Hare's Running" playing in my mind.
Recently though, I've been singing the praises of a related stationery item: the Sellotape dispenser.
Originally purchased during the home-schooling days of Covid lockdown, ours is a satisfyingly heavy, weirdly shiny example. We noticed that Iris would choose Sellotape as the solution to nearly any problem, and has always spent happy times making little pockets, books, junk models and rule-defying origami structures, all featuring the rage-inducing, finger-fuddling adhesive article. The dispenser instantly became one of her favourite things and, having wrapped some presents for Christmas without it recently, I realised how much I appreciated it.
For a few quid, what other tool can bring such satisfaction? Transforming something that barely works with two hands into a single-handed doddle and reducing waste at the same time - win, win.
Speaking of winning, our Sellotape dispenser has come in especially handy this week. We have been working to cover two cardboard models of the FA Cup in tin foil, in a bid to get on TV while supporting Stevenage at Villa Park this Sunday.
I hope to have more to write about that very soon. UPDATE: see below for tin foil trophies and we witnessed a cup upset at Villa Park. Result.
Meanwhile here are the lyrics to the song I mentioned, copy/pasted from the excellent Half Man Half Biscuit Lyrics Project
Shit Sellotape
Just don't know where it begins
And even when you do
It keeps on straying to the side
Good quality stationery
Never comes to my house

Half Man Half Biscuit, Monmore, Hare's Running, Voyage to the Bottom of the Road, 1997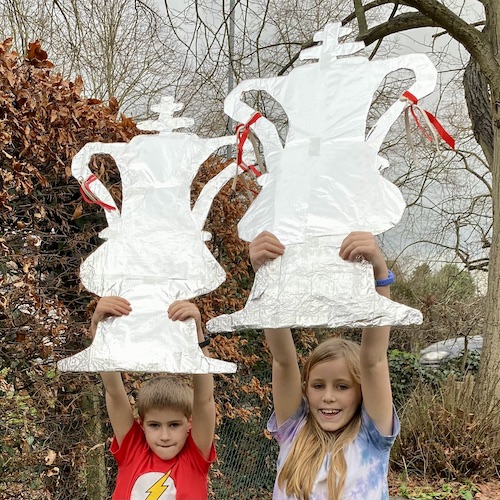 Tags: geeky, stationery
< Previous post
|
Next post >